Indoor Sweeping
Here at Dakota Sweeping, we can sweep and scrub your garages, ramps, and warehouses, as well as power wash them using a heated pressure washer.
Tennant M30 Sweeper-Scrubber
This state-of-the-art Sweeper-Scrubber made in Minnesota is ideal for cleaning indoor parking areas.
Features:
has an attached 2200 psi pressure washer for cleaning of corners and other hard-to-reach areas
uses ec-H2O™ technology, which electrically converts water into a cleaning solution that cleans effectively, allowing up to 70% less water to be used than conventional floor scrubbing methods, and reduces environmental impact compared to daily cleaning floor chemicals and methods
Superior maneuverability for cleaning in tight areas with front wheel steering and high traction scrubber-dryer tires
uses low emission propane for fuel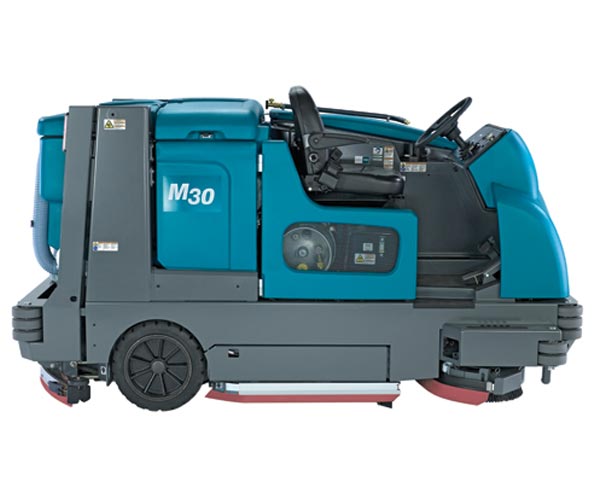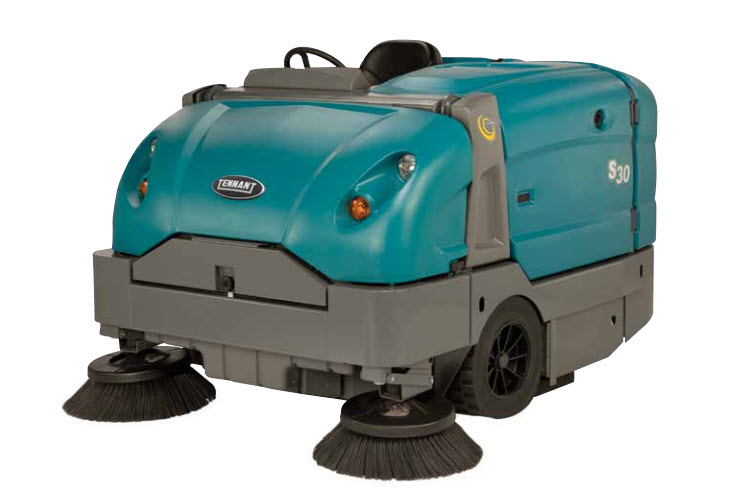 Tennant S30 Ride On Sweeper
A Minnesota made sweeper used for heavy debris indoor parking spaces.
Easily pick up everything from cement dust to heavy debris with
the powerful S30 Ride-On Sweeper. Achieve maximum
performance and consistent cleaning results in the toughest
applications – indoors or outdoors!
Get Your Estimate Today
Dakota Sweeping & Maintenance Co., is looking forward to working with your business.
Call us today for your estimate